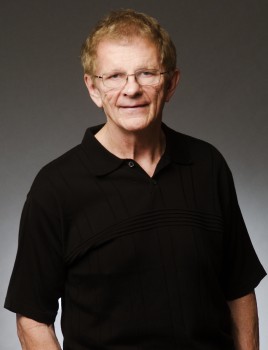 In 1991, Michael Young, NCTMB, decided to change his lifestyle and his career. He and his wife moved to Colorado and settled in Evergreen. Michael enrolled in the Colorado School of Healing Arts where he studied to become a certified massage therapist. Michael had always loved massage. As he learned more about the benefits of massage therapy, he decided that was his new career choice. In school, Michael was trained in Swedish Massage, Deep Tissue Massage, Neuromuscular Massage, Therapeutic Massage, and Relaxation Massage. Upon graduation, he opened up his business, Massage Works.
As he built his business, he continued with his massage training, working towards his 1,000 hour certification. He took courses in Reflexology and Trauma Touch TherapySM. In 1997, Michael took the National Certification Exam and became a Nationally Certified Therapist of Massage and Bodywork. He also joined the Sloan's Lake Managed Care group. He has since become licensed to practice massage therapy in the states of Washington and Virginia.
What propelled his business and career even further was his training in the Muscle Release TechniqueSM. The Muscle Release TechniqueSM is derived from a technique developed in Europe. Michael has had profoundly successful results in utilizing this technique with chronic and acute soft tissue injuries. Now he can take these chronic pain sufferers to a pain free condition in a short period of time. He uses this technique to treat people with Carpal Tunnel Syndrome, Tendinitis, Sciatica Syndrome, Knee Pain, Plantar Fasciitis, Hammer Toes, and Fibromyalgia, just to mention a few. He holds seminars and workshops across the country to train other professionals in the Muscle Release TechniqueSM. His courses have been approved by various agencies for continuing education hours.
Michael is a published author. In 1998, his article on "What Your Doctors Don't Want You to Know about Carpal Tunnel Syndrome and Tendinitis" was published in Massage and Bodywork Magazine. In 1999, Michael's article, Treating Plantar Fasciitis: An Unknown Therapy — Heel-Spur Syndrome was published in the same magazine. In April 2000, Michael's article, Treating Chronic Pain – Deep Tissue vs. Muscle Release TechniquesSM was published in Positive Health Magazine. In June 2001, Michael's article "Carpal Tunnel Syndrome — Prescription for Relief" was published in Massage and Bodywork Magazine.  In 2006, Massage Magazine published his article entitled "Muscle Memory" in their December issue. Currently he is working on other articles to submit for publication. He has also produced a set of DVDs to help teach more people about this fascinating work.
Michael is the founder of Massage Works of Evergreen AKA Repetitive Use Injury Therapy (RUIT)® . He can be reached at michael@mrtherapy.com. He offers private appointments as well as holding seminars and workshops across the United States.
E N D O R S E M E N T
I took Michael Young's workshop six months ago and have since incorporated the Muscle Release TechniqueSM into my clinic. I, like most chiropractic doctors, see a great deal of repetitive use problems. With this technique, many of these once more resistant and difficult cases become easy. Every physician who treats musculo-skeletal conditions should understand these principles.
Dr. Paul Jensen
Clinic Director
Alternative Health Center
Pleasant Grove, Utah
---
Megan Sanders MPT, LMT
Megan graduated from Saint Louis University with her Masters in Physical Therapy in 2001. Not soon after, she began her journey in manual therapies. "The human body has always fascinated me. The way our body moves, adapts, changes and attempts to correct its own issues, that is something I wanted to be a part of, I wanted my hands to be a part of that healing process" says Megan. She pursued her certification and licensure in Massage Therapy graduating in 2003. Her first continuing education course was taught by Michael Young. "It was a 3 day workshop. In the first two hours everything he was saying just was "too easy". It made sense. Common sense. It did not require a Master's degree to understand. It makes the muscles accessible and responsive and it was easy on the therapist. It may have taken the whole three days, but I was hooked".
Megan has been working alongside Michael as a teaching assistant since 2007. Nationally certified in Massage since 2004 and transitioned to Board Certification with NCBTMB, Megan is now a nationally certified instructor (NCBTMB #1041) of The Muscle Release Technique for Repetitive Use Injury Therapy. "The applications of this technique are endless. I have used MRT in massage, sports therapy, post-surgical rehabilitation, geriatrics, preventative medicine, industrial work hardening and even with neurological patients in stroke rehab. It has been amazing to see the changes in my clients and now having the ability to teach other therapists only increases our abilities to change lives and invest in the healing of those we work alongside. It is completely rejuvenated my practice and my own education. Being able to share this work is such a privilege. "
Megan currently practices at SubZero Cryothearpy in Saint Louis, Missouri. Check out the workshops page to see where she is teaching!
ENDORSEMENT
Megan Sanders is the most intelligent, humble, well respected, knowledgeable therapist I have ever had the pleasure to work with.  Her knowledge of the human body is second to none.  She is like a walking encyclopedia when it comes to the human body.   When I have a client who tells me something I don't understand, I call Megan to get answers. She always has the answer. She is one of the few therapists I have trained in M.R.T. that I 100% trust to teach this work.  Many others have asked and I've said no.    Besides all of that, she is one of the most heartfelt humans I have ever met in my life. Thank you Megan for being who you are.
Michael Young NCBTMB
Injury and Rehabilitation Therapist
Megan is the best teacher I've had! I have been doing this for 12 years. She made it exciting. She motivated each and every one of us with her enthusiasm, humor and knowledge of the body. She is great at breaking a complex situation down to an easy solution. I cannot wait to do this course again! — Stacey A. April 2016